By Anita Garner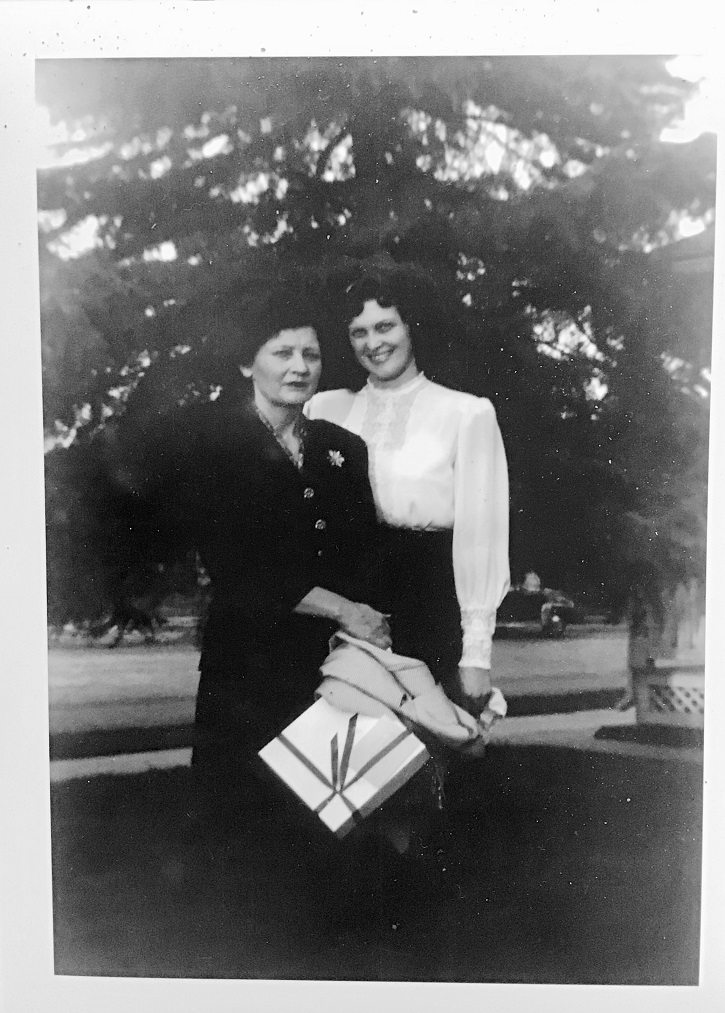 Gramma K (Zula) and Mother (Fern)
Glendale, California 1960's

These are the women I come from. The one on the left liked a cocktail or two and danced the night away.  The one on the right left her job as a honky tonk singer to run off with her love, a situation that never was forgiven.
These two couldn't get along but also couldn't do without each other. When my family traveled the Deep South, we took many three-day trips on Route 66 from wherever we were performing to Southern California because Mother's mother migrated there.
Tears at our kitchen table from Mother until Daddy said let's go.  Within a few hours of our arrival, these two started needling. Each knew the other's vulnerable spots.  Then the cloud blew over and they were laughing, remembering, acting like schoolgirls with a shared history.  And that's the way it went all our lives.
Talented.  Bossy.  Emotionally unpredictable. Both of them were all that and each thought the other was more so.
When I was growing up, I'd have told you if it was nurturing you sought, you might want to try another house on another street.  Through the years I've seen all kinds of moms, many of them equally as colorful as the women in my family. I'm not sure anymore what  a traditional mother looks like, but if you want examples of what strong women can accomplish, look no further than these two.
******