By Anita Garner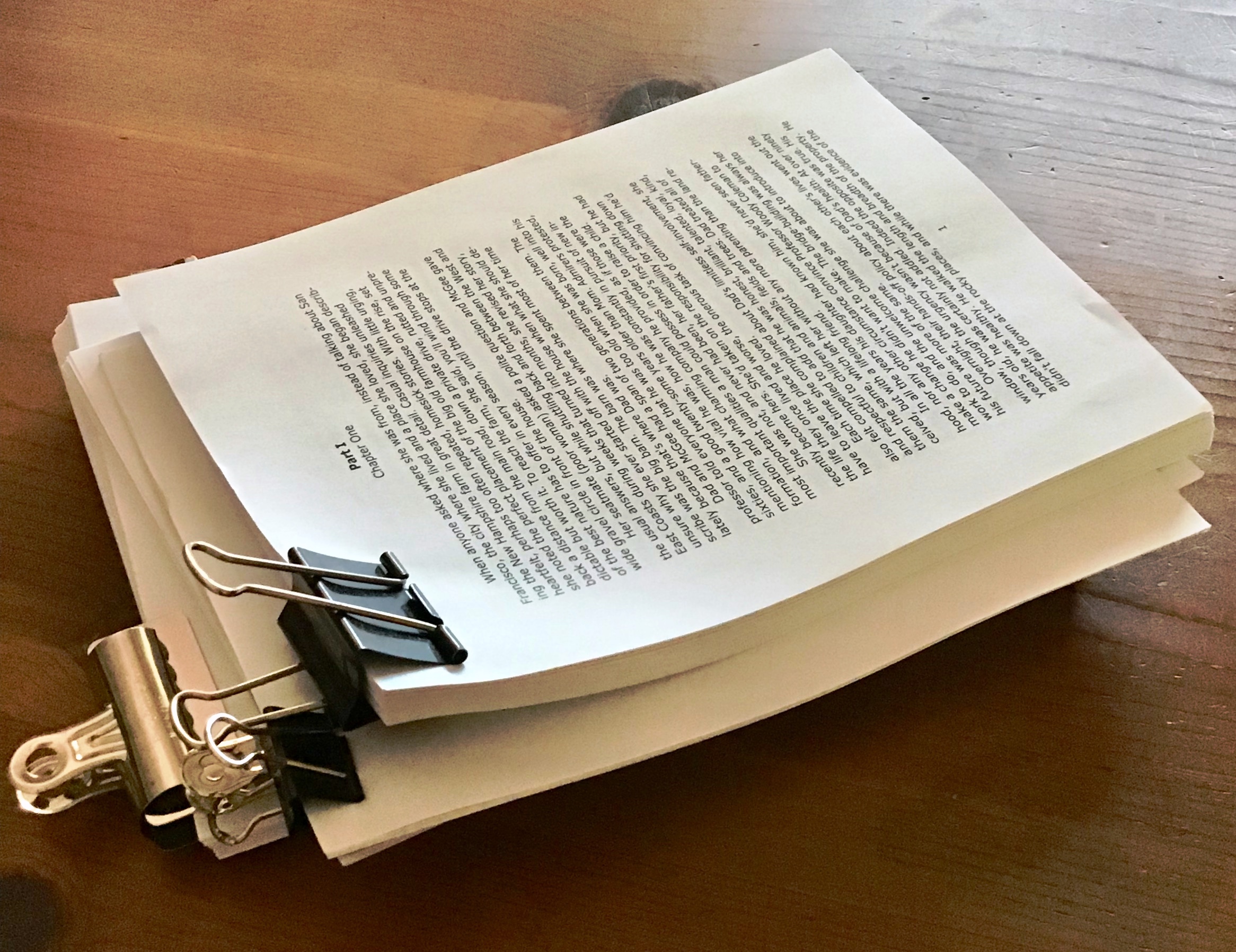 I spend hours at a keyboard every day and I now have so many versions of my new novel in progress, I lost track of a character I really like.  What happened to Sofia, that little girl I wrote?  I stumbled through multiple files with confusing names, looking for her.  I should never revise when I'm tired.  Or distracted. Or out of coffee. Cutting and pasting and moving paragraphs onscreen offer freedom but they're risky for a person like me.  My keyboard needs a warning device. Ding, ding ding.  Are you sure you want to change that again?  Ding ding ding.  Maybe wait til you're fully awake to create another file.
I started as a writer with hard copies, pen in hand, scribbling in margins. I'm glad to have other choices today, but I had to stop scrolling through this project for a while to sort it out.  Drastic measures were needed. I moved all the files to a flash drive and handed it over to someone else to print. I dropped it off one day, picked it up the next, and in between took a little breather.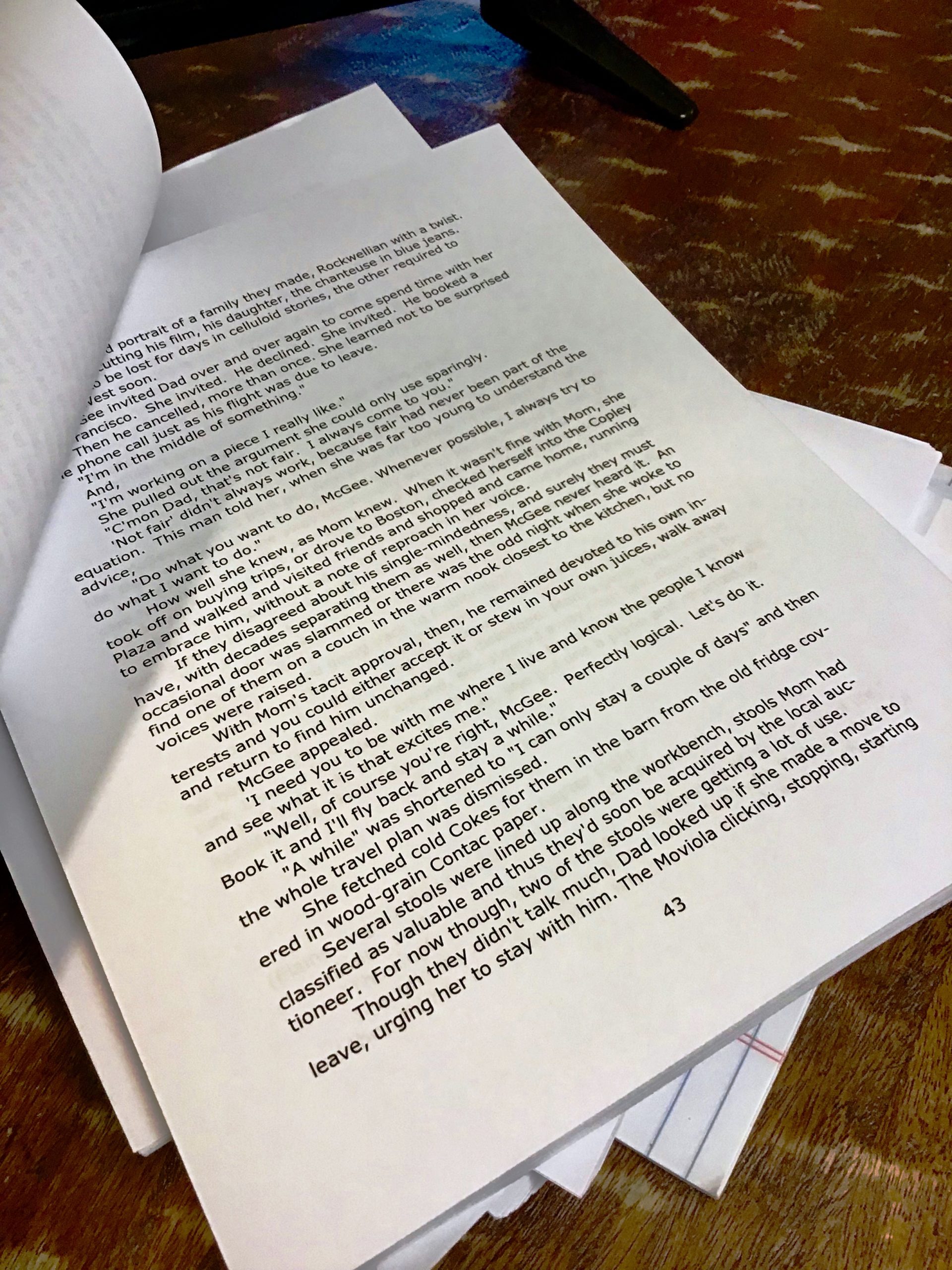 All the versions are waiting for me on my work table now and those hard copies recognize me. They tell me we've done this before, we'll work our way out of this.
Now that I'm back to editing this the old way, my characters' thoughts and dreams and misdeeds will be spread all around the room, on the green carpet and on the tall table and on the redwood plank desk under the window.  One strong breeze can scatter pages and change lives.
This morning I found my missing Sofia.  She was right there when I turned over one more printed page, which led me to find the file where she'd been living on the computer. It turns out she isn't in the story very long but now that I've located her, I'm so happy to see her, I'll give her more to do.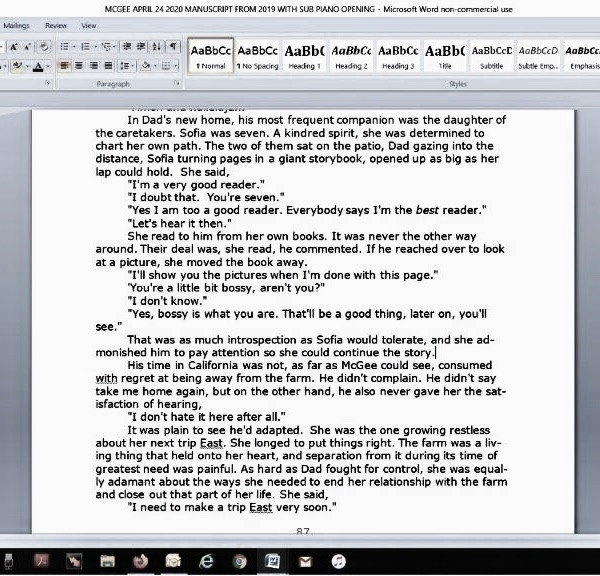 A scrolling digression:  Did you see the video of the one year old girl in France trying to make magazines behave like an iPad?  Scrolling was obviously what she learned first so it was second nature.  I wonder if there'll be hard copies in her future.
******