By Anita Garner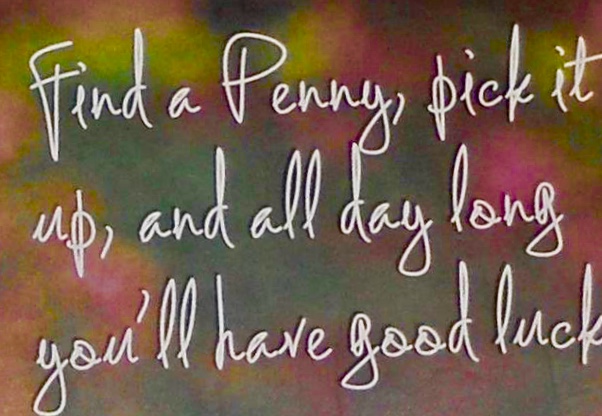 Southern superstition in my family says when we find a penny on the ground, if it's  heads up, we put it in our shoe and wear it the rest of the day.  I always do and when I remove the pennies I save them in a little vase.  Mother put a lucky penny in every new purse or wallet and never took it out. I do the same.
A gift from New England artist, Steve Bradford, is a keep-it-forever thing.  Here's what he sent for my recent birthday.
I love jars.  I love wood.  As soon as this arrived, The Grand and I unpacked it and fell in love.
What to put inside?  Maybe a few bits of sparkle. I'm thinking an old rhinestone clip from the 40s now hiding in my jewelry box would fit up there in that small jar on top and a few tiny pine cones in the jar below.  The biggest jar could hold all the pennies I've been saving and all the pennies I'll find in the future.  Lucky pennies.
Here's another look at what an artist can do with empty jars and wood.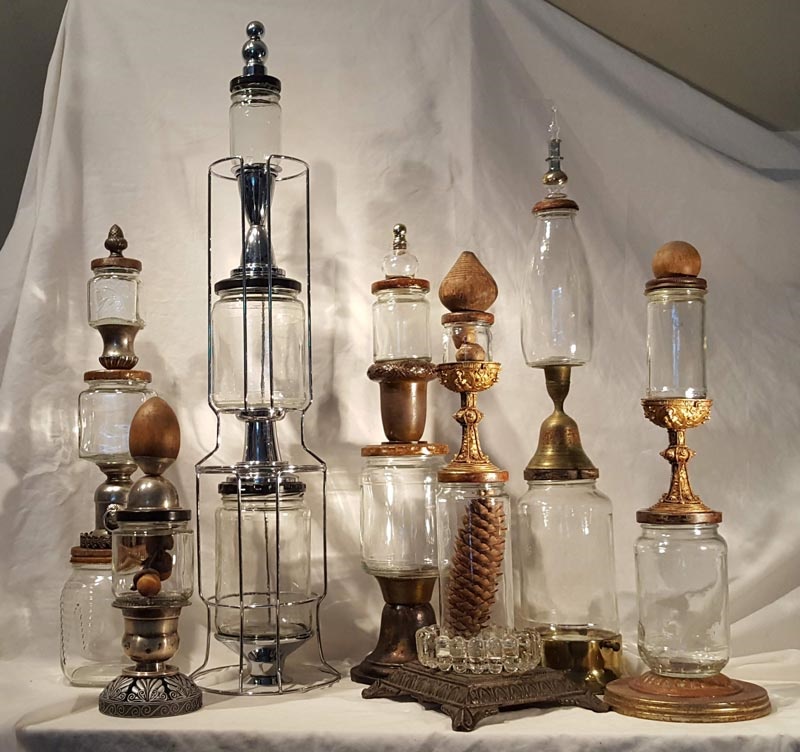 Steve specializes in assemblage art, but like many artists, he's a practitioner of multiple disciplines.  Found objects and tiny morsels become feasts for the imagination. Click the picture below to visit his website and see more of his work.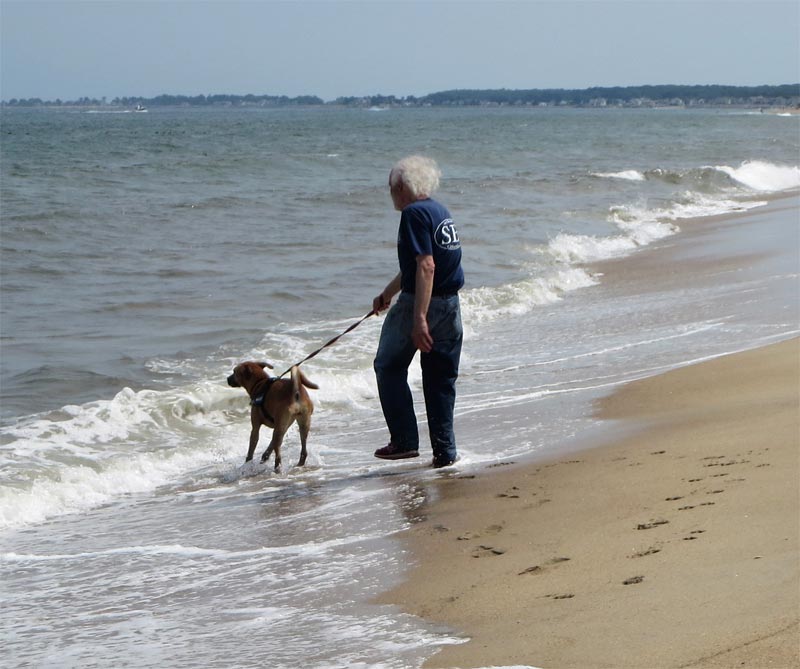 Steve with Willow at Bayview Beach, Saco, Maine  
******