I was late to Instagram and I still don't post all that often. I use it mostly to watch what other people do. Building and remodeling and designing, planting and pruning and cooking.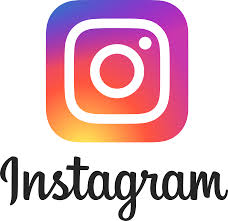 I'm a little bit envious until I remember that my personal interest in the domestic arts has been on the wane for years. I don't plan to begin any of these projects but still, I'm fascinated. A little voice says, I might like to have a wall like that.  Another voice says, too much work, but hey here's one on Instagram and isn't it fine? And that chicken pot pie.  Those hydrangeas. That charming old house for sale, cheap. Some of this and some of that which I get to see without doing any of it.
I'm presently following entertainers I like and deep thinkers and silly people and all kinds of home-related posts. Here are some I check often. Nigella Lawson. This Old House. All things San Francisco. All things New England. All Southern cooks, and weather everywhere.
But my current Instagram obsession is Elizabeth's Humble House. She's a talented photographer and designer and it shows in all her posts, no matter how brief, which are accompanied by photos taken inside a cottage she and her husband are restoring.
Look at that wood stove.  
The floor she painted by hand.
Now I have to go over there and see if she's posted anything new today.
---
Photos: Elizabeth Maxson
Music: Nat King Cole Trio "Penthouse Serenade"