By Anita Garner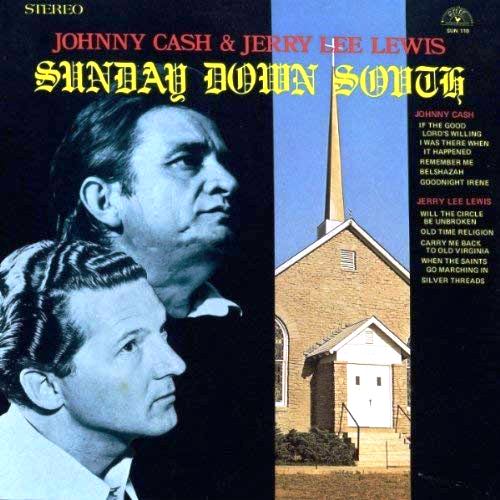 Fern Jones, my mother, a transplant from juke joints and honky-tonks, was the wife of a small town preacher in Arkansas when she started writing gospel songs.  She married In her teens, got religion and turned her church songs into rockabilly.
In a story from my book, The Glory Road: A Gospel Gypsy Life,  (Spring 2021 from University of Alabama Press) Johnny Cash heard a song she wrote and sang it for his audition at Sun Records (performed in the movie Walk The Line by Joaquin Phoenix.) Though Sam Phillips at Sun recorded the song, he didn't take to gospel at the time and didn't plan to release it until he got Johnny to sing some grittier stuff first.
Johnny became a star who sang what he wanted to sing.  He performed I Was There When It Happened  everywhere throughout his career and included it on several albums, so this one song Mother wrote was recorded by a big ol' bass-singing country boy on his way up and it changed everything for her.
Watch Johnny and the Tennessee Two perform  I Was There When It Happened on the Town Hall Party  TV show in Los Angeles in the 1950's.
https://www.youtube.com/watch?v=Pp70V6a8r00
******