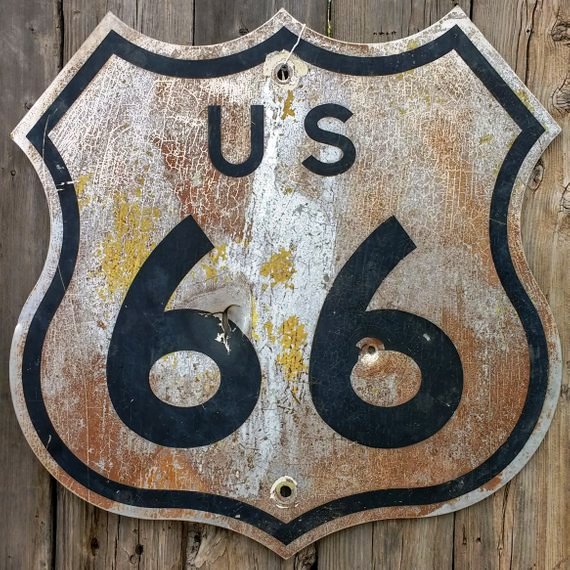 My brother and I were not happy little harmonizers on The Glory Road.   Daddy was following his calling to preach, Mother followed her calling to sing, but we two believed our true calling was to amble down a country road somewhere that led to a house of our own, a school we'd go to every day, and friends who'd know us from one year to the next. Just because you can sing harmony it doesn't mean you always want to.
We were on the tent revival circuit, booked for months in advance and from time to time the family needed to refresh our presentation. Daddy said we'd best practice before we get to Amarillo. He enticed us into learning our parts by singing songs we liked on the radio. We started off with The Sons Of The Pioneers' Tumbling Tumbleweeds and when we had our parts down on that one, he switched to What A Friend We Have In Jesus in the same key.
Long stretches of Route 66 through the Deep South offered nothing to look at except tumbleweeds, giant puffs of them rolling free on the highway or stuck to a fence.  Daddy played a game with them.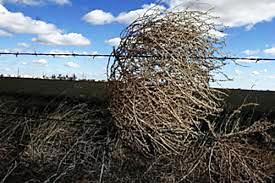 A huge tumbleweed clump was minding its own business somewhere in Texas and as we got closer it loomed about half-a-car size. The motion of our big old sedan invited it to dance.  It floated up and plopped on the windshield, covering the view.  Leslie Ray said, Daddy you better stop but Daddy said, watch this.
Instead of stopping and freeing the thing, his game was to keep driving and speed up, then brake quickly trying to get it to release itself.  Man against nature.  It wasn't safe, but not much about car travel was back then.
Here are The Sons Of The Pioneers helping two young Gospel Gypsies learn harmony.