By Anita Garner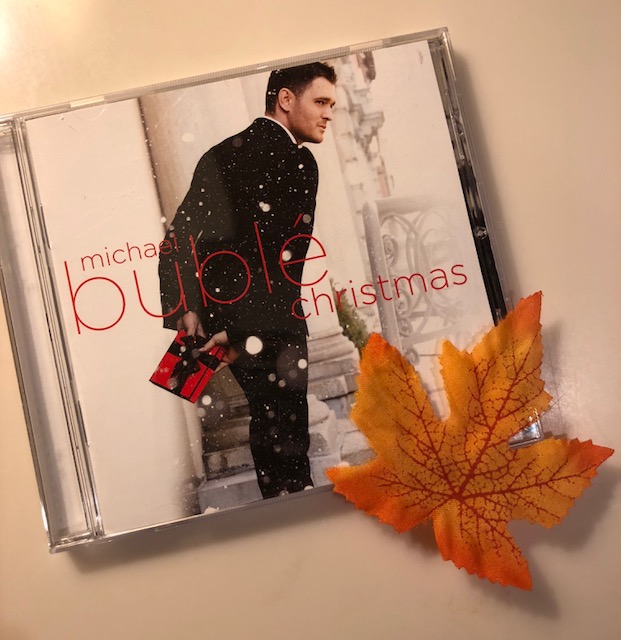 Did you think this would be a story about bumping into Michael Buble somewhere? No but it's equally happy. The Grand and I now go to coffee shops together.  This is a new habit. Her caffeine content is diluted and carries fancy names, but it's still coffee and there's music playing and therefore the ritual is equally sophisticated.
During this fall season we've been taking our books to a cozy new neighborhood coffee shop which has the best music playing.  One week it was jazz.  Last week it was standards – big ballads and such. We're reading.  We're chatting.  We're sipping.
The Grand, a new teenager, listens mostly to her favorite rock groups at maximum volume.  Primarily Brendon Urie/Panic At The Disco.  She makes everyone in the family follow Brendon on Instagram.
A song came on.  Mellow and swingy with a full orchestra. She put down her book and asked, "Who is THAT?"  That was Michael Buble.  She watched him with James Cordon on Carpool Karaoke and on The Graham Norton Show.  She's now entered the world of the big-voiced crooners. I give Brendon Urie much of the credit.  His respect for them may have rubbed off on her.
Our family always plays Christmas music during Thanksgiving dinner.  Without mentioning it, my daughter, mother of The Grand,  pushed play on Michael Buble's Christmas album.  The Grand lit up.  The leaf liked it too.