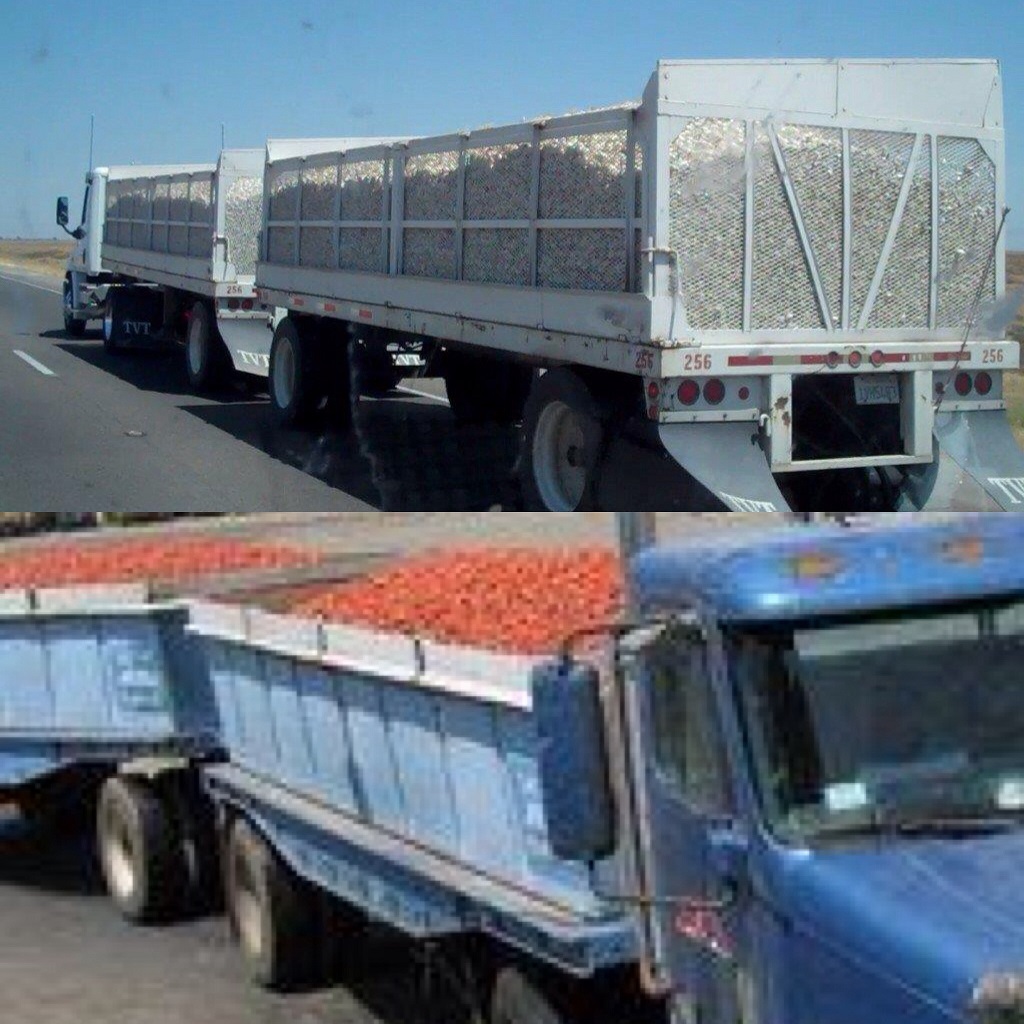 I've spent a lot of time driving I-5 from Northern to Southern California and back.  During summer the center of the state bursts with flavors. I know all the nooks and crannies, the truck stops, the rest stops, and the bounty of good regional food sold at specific convenience stores along the way. Maybe someday there'll be a song about I-5.  After all, Route 66 had to wait a while before Bobby Troup sang about it.
I-5 parallels the West Coast from Mexico to Canada.  There are long stretches without much to look at but signs point to quick side trips, if you're inclined.  I've been on this road so often I can direct you to everything from salad to dessert.
This month, a short trip off I-5, it's the Gilroy Garlic Festival. Gilroy named itself the Garlic Capital Of The World and nobody disputes it.
When you drive I-5 you learn when crops are planted and harvested. Ahead of me I spy two crucial ingredients for great spaghetti sauce.  One truck rolls along carrying garlic, followed by another with tomatoes, home-grown and soon to be shared in markets everywhere. If you're on I-5 during summertime you don't need to wait.  There are enough roadside stands on your way home to provide everything you need for supper.