By Anita Garner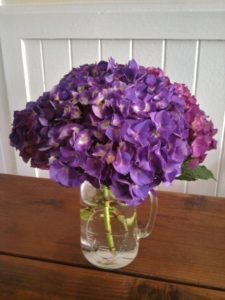 Hydrangeas are my favorite flowers but I'm not sure the feeling is mutual. It's a mystery, when I drive past a falling-down building in the wine country with giant old hydrangeas still marching up to the roof line, while I'm lucky if mine grow to be knee-high. I've planted every color and every variety and tried suggestions I find online.  Still, they don't really flourish for me.
I'm indulging in a few hydrangea fantasies today. These for instance are not my flowers, not my picket fence. A girl can dream.
These are from The Greenery Nursery and garden shop in Turlock, a bit south of me,  in the center of California.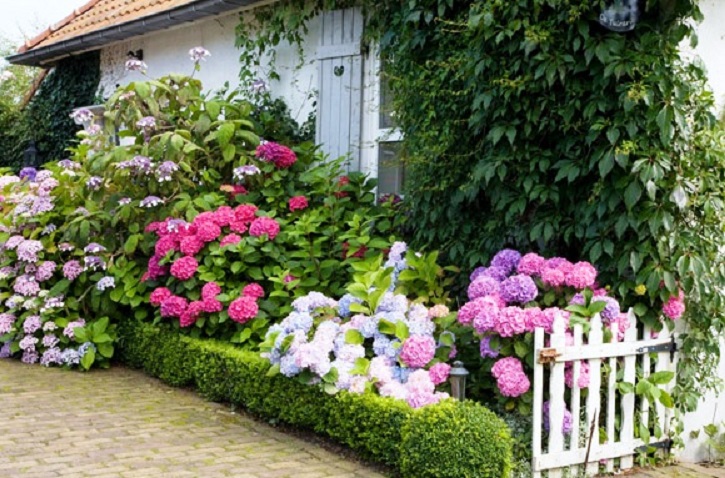 These are from  High Hand Nursery & Cafe, Loomis, California.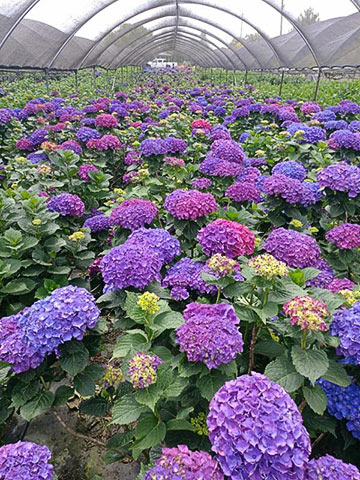 I've never been able to grow the white ones. These are showing off at a Colin Cowie-designed wedding.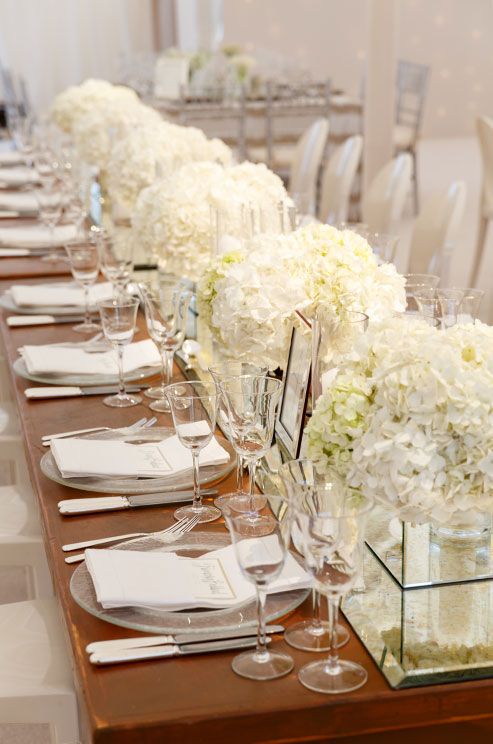 Ta da!  These are mine. From a pocket-sized Mill Valley back yard. It's a sweet little bouquet for the kitchen table, but this is almost the total  crop from one plant.  Only a few more blossoms appeared later. Sigh.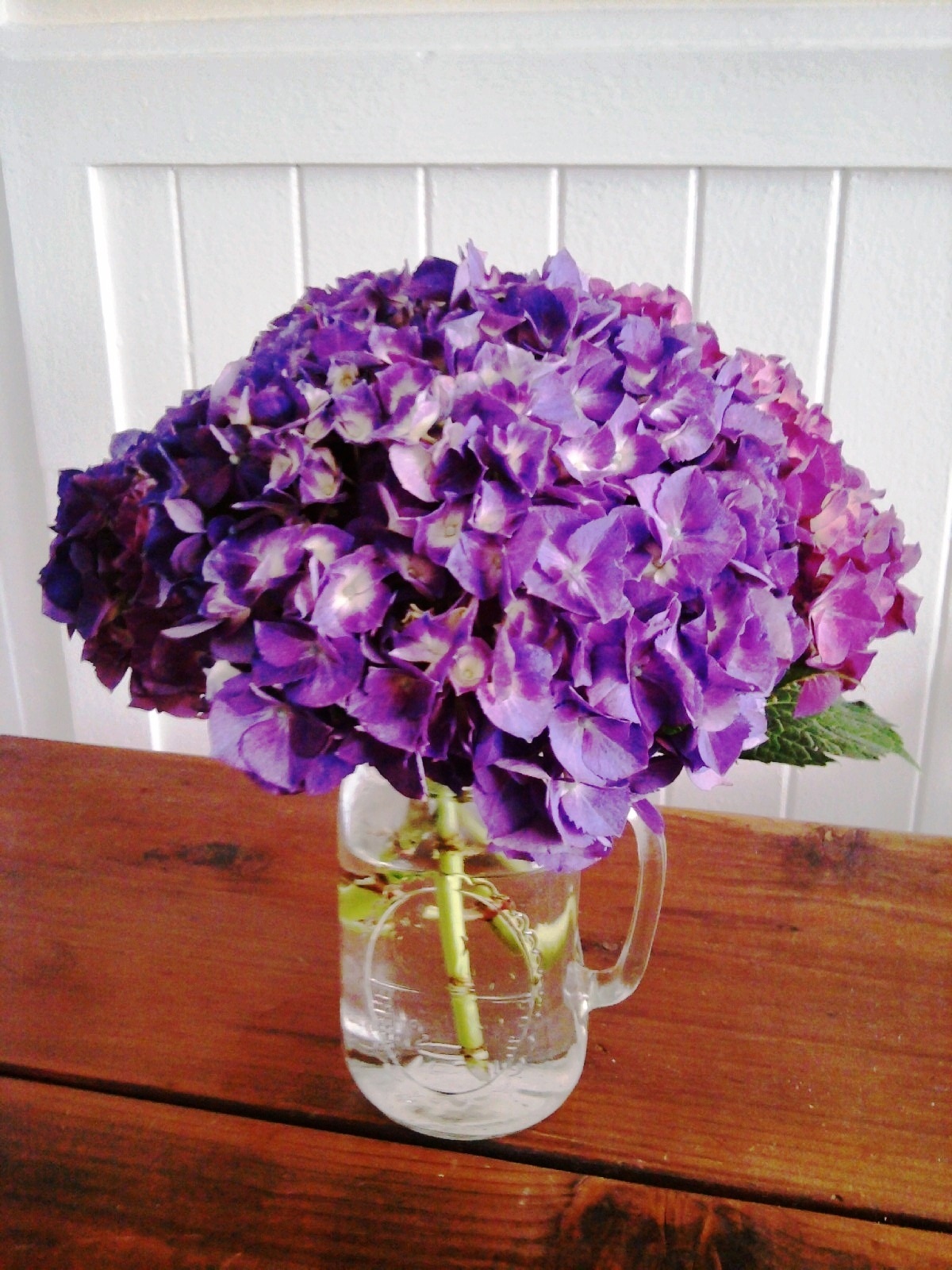 I have high hopes for this year.  I'm off in search of new planters and new baby hydrangeas.