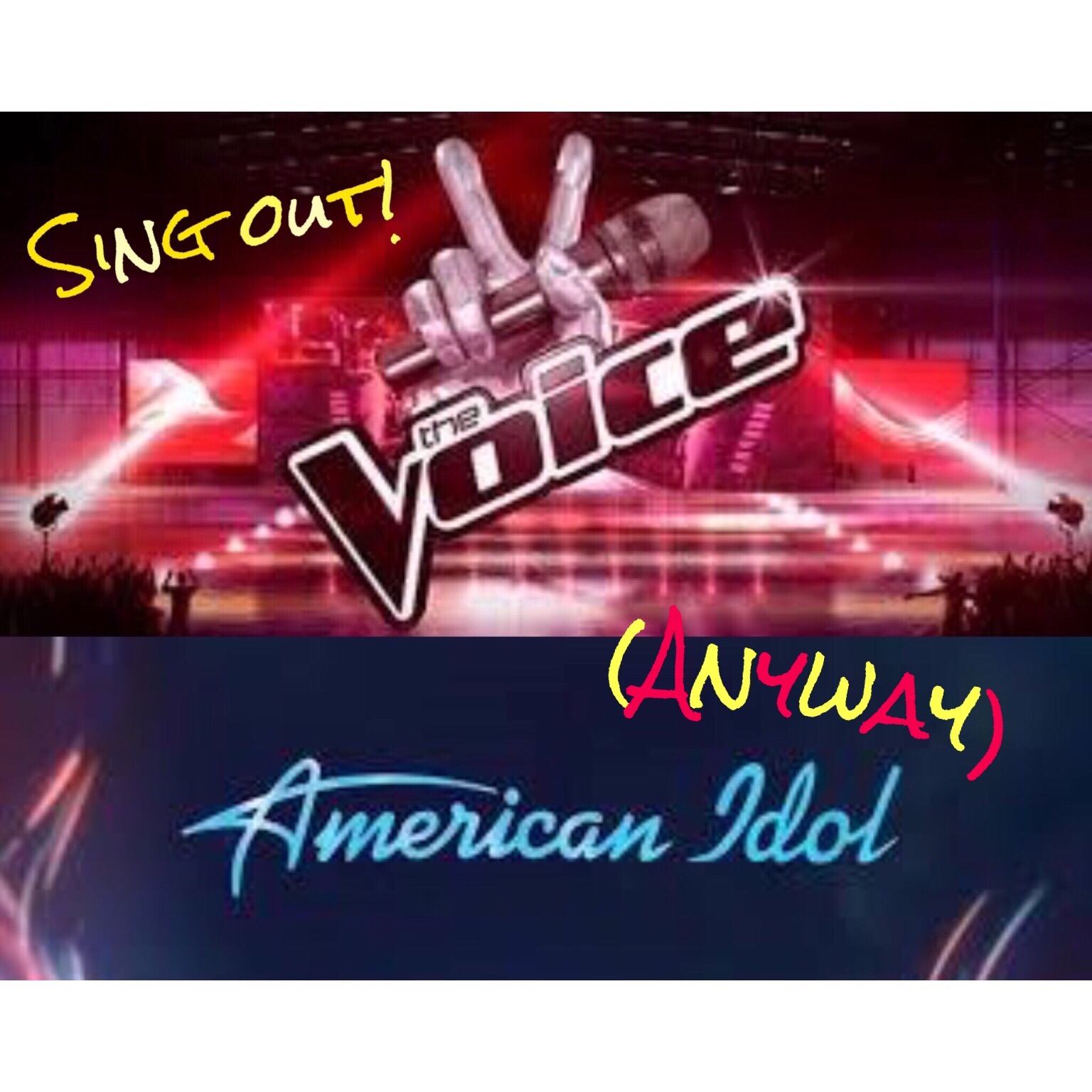 I'd already written this, ready to post this morning,  then last night American Idol judges messed up my happy mood. So I added graffiti to the picture above.
Sometimes I watch American Idol or The Voice with my girls.  They're fans.  I wander in and out. A crucial piece of each contestant's story is how the singers get from where they started to here.
"I've lived my whole life on a tractor, never sang for more than ten or fifteen people at a time but here I am in Hollywood."
I embroidered that a little, but it's close.
Talent is everywhere, but once it was nearly impossible to be discovered unless you lived in an entertainment center. One good thing about music competition shows – if you make it to one of their audition locations, you might get yourself noticed.
I like the solo auditions but I cringe when the finalists have to out-sing each other. I'm a wimp about young talent competing against other young talent so I walk away. Last night the girls came hollering down the hall to announce American Idol just eliminated sweet-faced, earnest, curly-headed Jeremiah.  I liked him best.  Obviously I am not strong enough for a whole season of this.
Getting from there to here still makes a good story, which is probably why reality shows keep telling it, and luck still plays a role, but if we've got something to say or sing and a way to post on You Tube, we can shout it to the world.
This video below already had millions of views by the time I heard about it.  Dad's a musician who quit performing to support his family another way.  He did make it to The Voice, but didn't win, but then Ellen invited Dad and Claire to her show.  I don't know what's going to happen next but in the meantime, sing out, Claire.