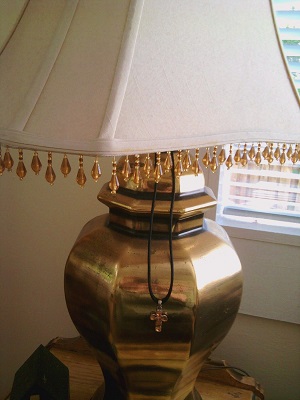 I love old lamps and old lampshades.  Some of us don't start out as collectors by intention, but the numbers keep growing and I look around and I do have a bunch of lamps.

For my friend, Pam, it was an unintentional sofa collection. She had plenty of room in a big flat in Boston's Back Bay.  From there she moved to a Maine farmhouse, and pared down her sofas, but last  time I visited, I noticed a lot of chairs.
I recently emerged from a small-table phase. I gave some away and sold some and I don't miss the tables that left, but I'm unable to say goodbye to lamps.
Old lamps work fine, as long as you know someone who can rewire them.  My friend, Itsie,  in Mill Valley, at nearly 90 years old had a full workshop on one level of his hillside home and he kept all my treasures in working order.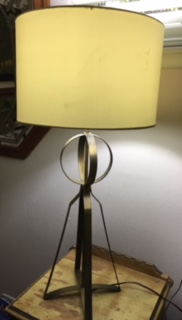 Itsie re-wired this one
After he passed, one of my favorite old lamps flickered and died. Todd to the rescue.  Todd's a prolific music producer who also knows his way around tools.  He sent me to Home Depot in Woodland Hills with a piece of paper specifying what part he needed.
Back in Northern California, I plugged it in and it glows. Todd, you don't know what you've gotten yourself into, being good at stuff like fixing old lamps.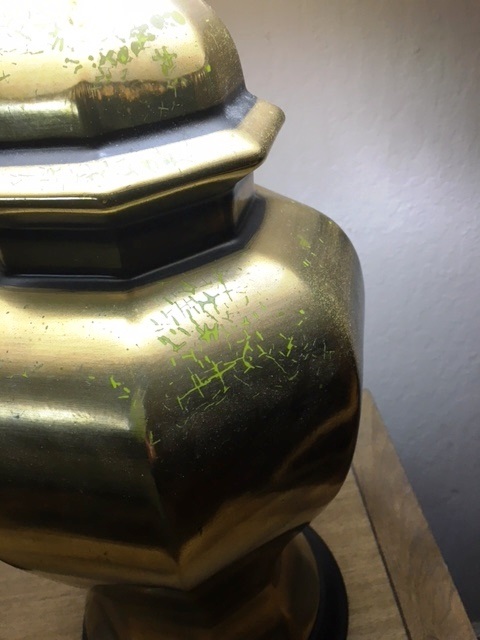 This is a close-up of the one Todd re-wired.  She is obviously a lady who doesn't mind showing her age.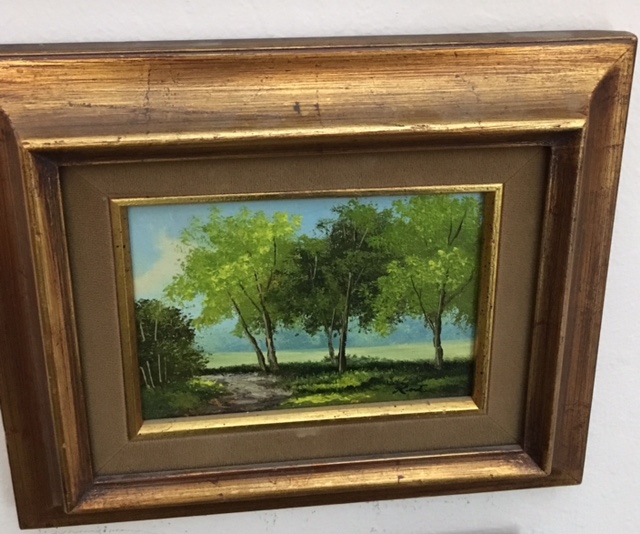 Old picture frames – a topic for another time.
—–
Music this week is, of course, "This Little Light Of Mine."