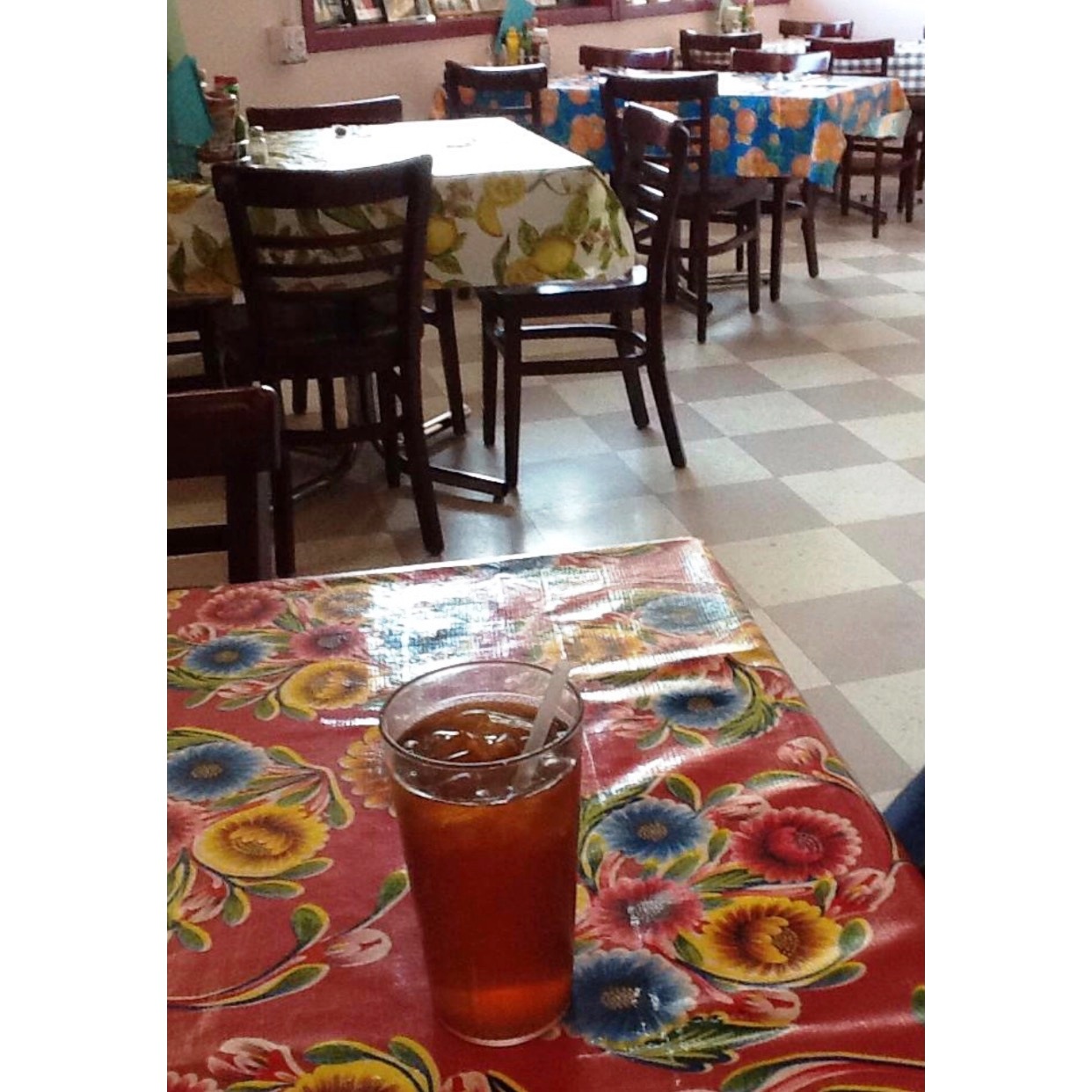 This is my favorite restaurant decor.  Oilcloth on the table.
Bogey's Cafe, San Rafael, CA
Or big fat padded leather swivel stools at the counter.  Or funky booths.  And iced tea while you wait.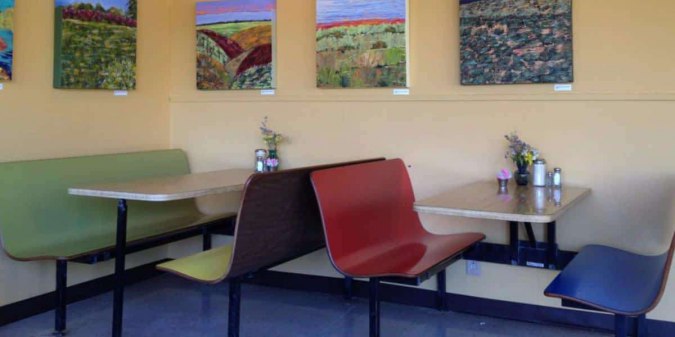 Shoreline Coffee Shop, Mill Valley, CA
Intersection of 101 at Highway 1 (Muir Woods & Stinson Beach)

I was at Shoreline on Saturday for lunch.  (BLT and fries. Thanks for asking.) It's been there for decades.  When the new owners took over a few years ago, they changed the menu to organic, locally-sourced everything but kept the funk.  Bogey's is on Fourth Street – San Rafael's main street for shopping, strolling and snacking.
.