By Anita Garner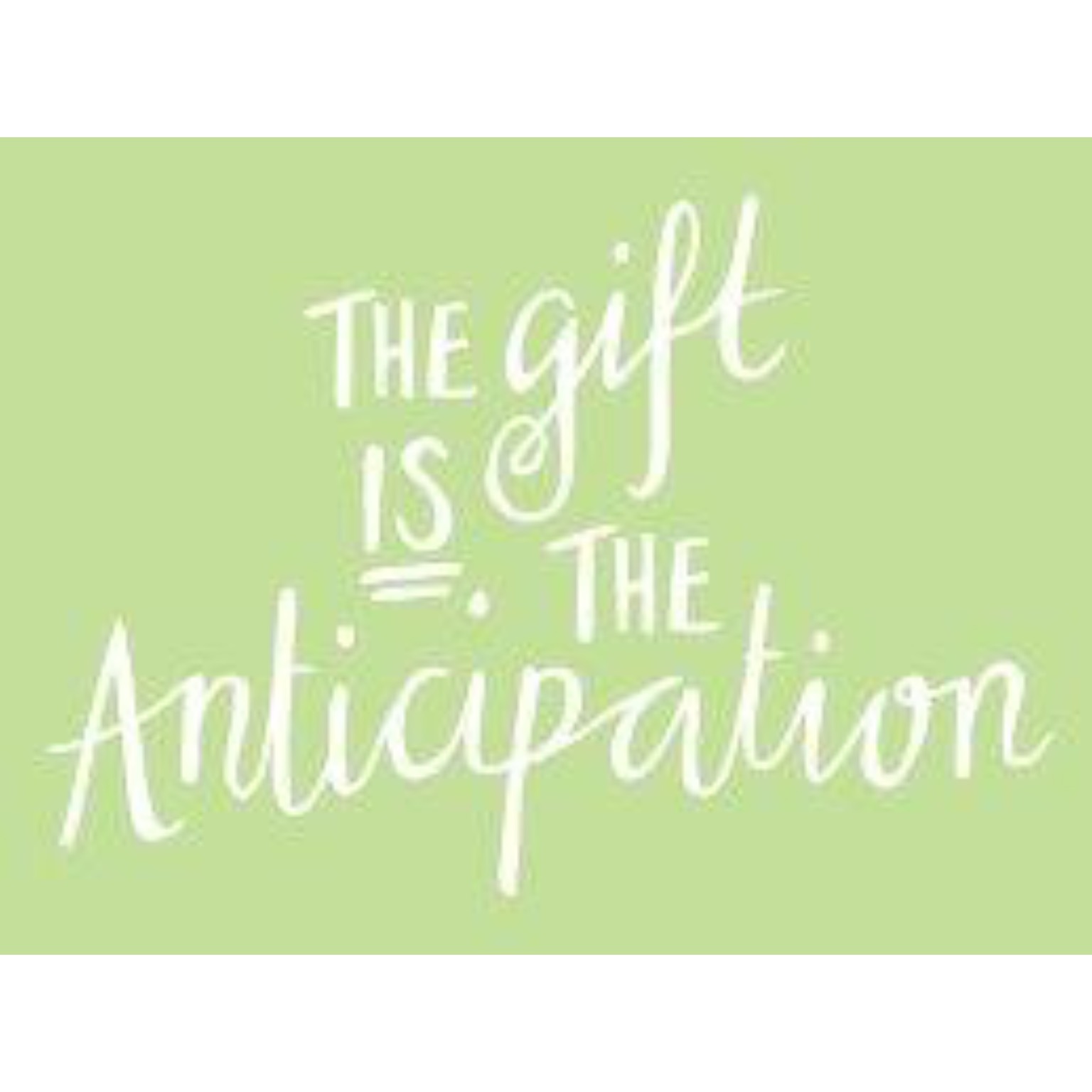 Christmas Eve is the end of one of my favorite seasons.  It's not the holidays I'll miss, it's the looking-forward-to part.
People have asked many times through the years, don't you think it's too early to start talking about that trip, house, project, job, visit, etc.?  No.  It's never too early.  The best part about anticipation is that I can begin whenever I please.
Here's why I love it so much.  Anticipation is the only part of an experience I can control, so when I think of an upcoming event, it's the leading-up-to I concentrate on.
Here I sit surrounded by gift-wrapped packages and lights and provisions for a bountiful dinner tomorrow, and my thought is, I only have one more night before the Season of Anticipation ends. So, yeah, a little bit sad, but I'll snap out of it. There's a whole year full of new anticipations waiting.