By Anita Garner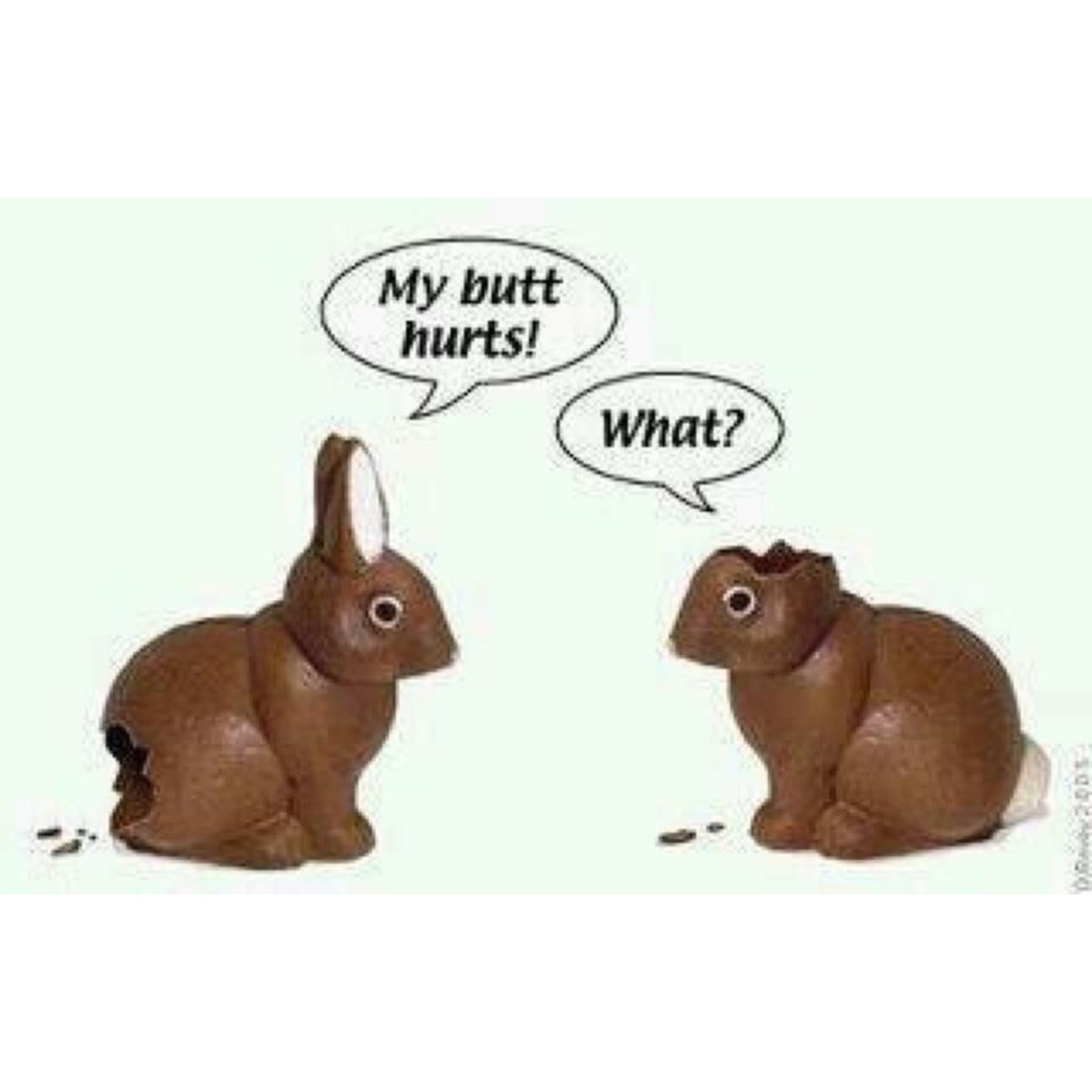 Favorite Easter card two years in a row
This week, the Grand and I will shop for Easter surprises for her Mother.  It was easy in younger days.  Cotton balls and macaroni were the supplies of choice.  I drove from Mill Valley to Woodland Hills to spend Easter season every year and the first thing she showed me was the secret card made at preschool, hidden away for the big day.
After graduating from the basics of gluing a thing onto another thing, the cards matured into combinations of construction paper, felt, and cotton and were signed with many xxxx's and oooo's.  A trip to See's Candies and we were handled.
When the cards came from a store, she was drawn to corny jokes and puns. Mom was a good sport about it.  The sentiment was circumstantial, based on which displays the Grand could reach.  She picked up whatever attracted her and asked me to read the words inside.
She spotted, on a rack above her head, a card with two chocolate rabbits, each missing a crucial body part. She asked to see it.
"What does it say?"
I read it to her.  She immediately decided it was the one for Mom.
Me (reaching up for hearts and flowers): "But look at this one."
She: "No thank you. The rabbits are funny."
Of course the word "butt" used in any context has an entire room full of pre-readers on the floor, laughing.
When she was tall enough to reach any rack, her tastes grew more sophisticated, and now the only constant remaining is chocolate.
One thing is certain – when I'm involved with Easter shopping, there will be See's Candy.  The See's shopper gets the See's free samples handed over the counter with a smile by the women and men in white.  Long live tradition.